.
ProAttach™

A ProAttach Kit makes it possible to
attach a Warmoth Pro Construction
Neck to a 3-Bolt Micro-Tilt Strat or
Tele Deluxe body. Kit enhances
tone, volume and sustain.
.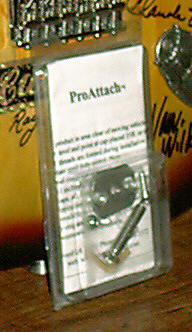 .
---
.
Below shows a 3-Bolt neck pocket
recess without a Micro-Tilt Disc. The
ProAttach Disc occupies the recess.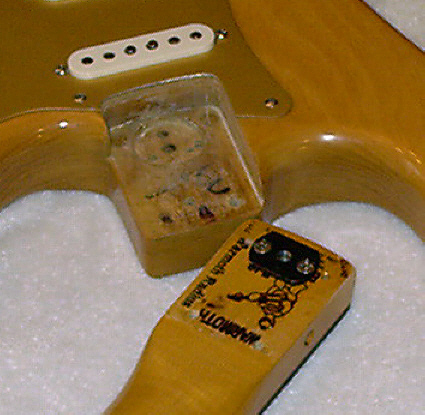 .
---
.
Below: Unlike the offset forward
mounted screw locations on a
Mico-Tilt Disc the ProAttach
Disc widens and aligns the screw
locations increasing the clamping
ability of the 1/4"-28TPI screw.
On the neck below screws and
inserts replaced the wood screws.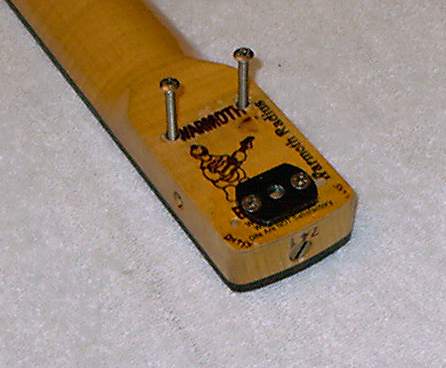 .
---
..
Below is a depreciated Fender
1973 3-Bolt Body converted to
a 4 Bolt. The 4-Bolt neck plate
will not cover the original Micro-
Tilt adjustment access or will
the upper bores align with
a 4-Bolt neck plate.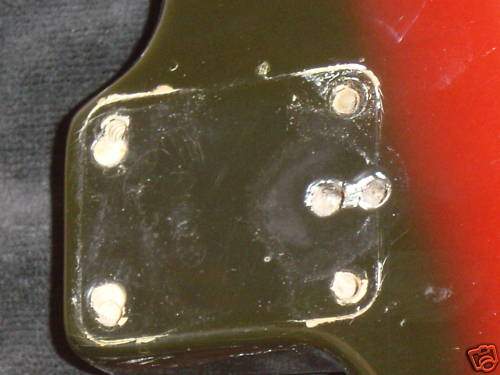 .
---
.
A ProAttach Kit And A
Pro/Modern Construction
Side Adjust Neck. There Is No
Better Way To Supercharge
A 3-Bolt Body.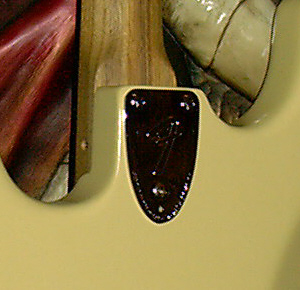 .
---
.
Predrilled 4-bolt Warmoth Necks
require installing dowels in the
upper screw bores and drilling.

Includes: Instructions, ProAttach
Disc, Disc Screws, Dowels,
Fender® Machine Screw
And USPS Shipping.

Does Not Include Neck Plate.
.

.
$26.95

.
Installation requires skills and tools
necessary for working on guitars and
experience with 3-Bolt Strat, Tele
Deluxe setup procedures and
www.Warmoth.com
neck particulars. Kit also works on
Warmoth Vintage-Modern Necks.
.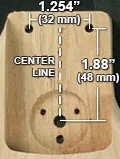 .
Home ProAttach II
.
e-mail: wheeldiamond@netzero.net
..