.AR15 Wobble, AR15 Receivers Play, Loose
Gun Store 9 Packs
AR15 Wobble Tightens Loose Receivers..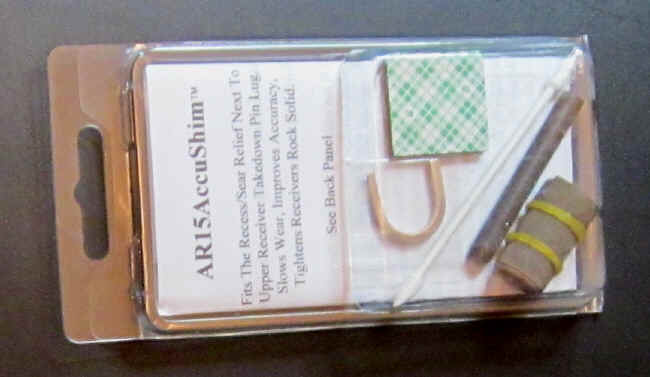 .
These 3x5 Clamshells Are Great For
The Shop And Sales. Includes 9
AR15 AccuShim Kits And Boxed
Priority Mail 50 State Shipping.

$75.49



AR15AccuShim
.
National Match Shim
.
Installation Basics
.
Feedback
.
Home
.
www.AR15AccuShim.com
Money Back Guarantee Includes
USPS Return Shipping Cost.
.
e-mail: wheeldiamond@netzero.net
.